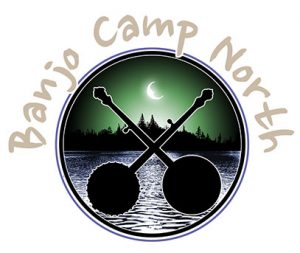 Music Camps North is pleased to announce that Phil Zimmerman has been named Director. He's been Music Director since 2008.
Music Camps North includes both Banjo Camp North, and Guitar & Mandolin Camp North. The prior Director was Mike Kropp, also owner of the Camps, who died in November. "I'm honored to be chosen to carry out Mike's vision for the camps," Zimmerman said.
Phil developed his multi-instrumentalist chops as a solo performer, and
has won regional contests for bluegrass and clawhammer banjo, guitar and
mandolin. He's a founding member of Connecticut's ground-breaking
eclectic string band, Last Fair Deal.
For ten years, Phil playedmandolin and sang lead with Connecticut's premier traditional bluegrass band, Traver Hollow. He's been part of Bluegrass Union along with Phil Rosenthal and Dave Kiphuth; American Flyer with Ben Freed, Gene Yellin, Bill Christopherson, and Ethan Kende; and is now part of Stacy Phillipsand His Bluegrass Characters.
Phil also performs Old-Time music in Heroes of Tradition. He has taught mandolin and banjo workshops at thenJoe Val Bluegrass Festival every year since 2006 and gives private lessons in both instruments.
Phil and his staff are now organizing Guitar and Mandolin Camp North,
which will be held on April 15-17, 2016, and Banjo Camp North, which
will be held on May 13-15, 2016. Both camps will be held at Prindle Pond
Conference Center in Charlton, Massachusetts.
For more information about the Camps, or to register, please see
http://www.musiccampsnorth.com
, or email
info@musiccampsnorth.com
or
call 401-487-3536.